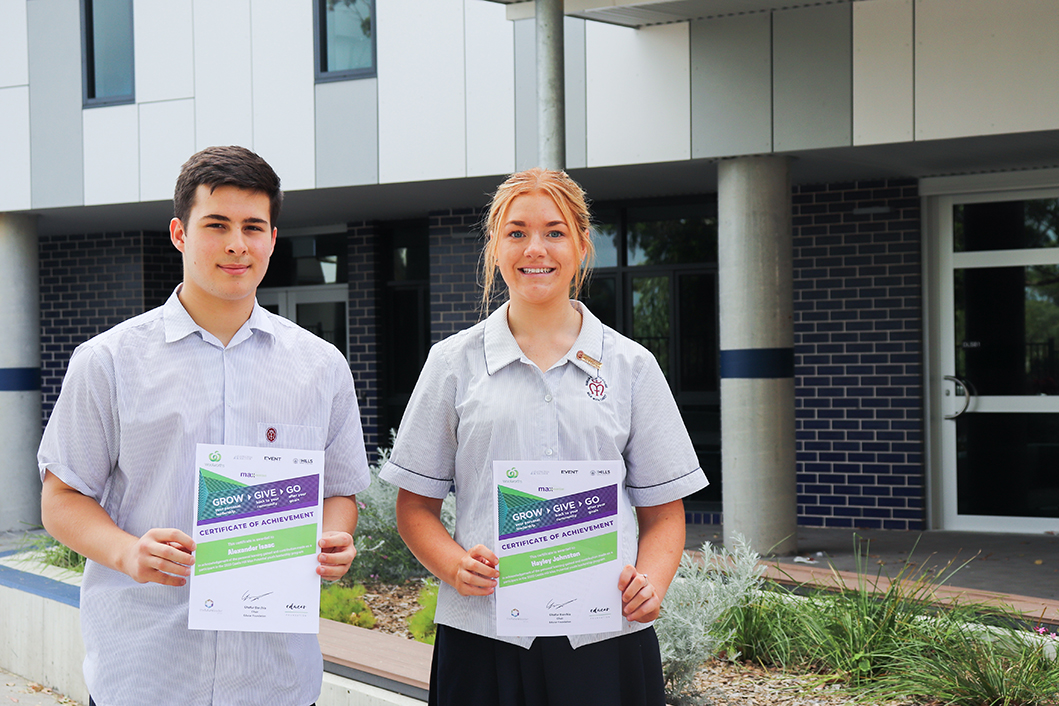 The Max Potential Program is a personal leadership development program run for young people in the Hills area. This involves pairing successful participants with community leaders for mentoring and development over a 5 month period.
This year Marian had two students take part in the Max Potential Program. Due to Covid restrictions the program was Online in 2020.

Congratulations to Hayley Johnston and Alexander Isaac for completion of the program.
Testimony from Marian participant Hayley Johnston:
This time last year, I decided to step a little bit out of my comfort zone, and apply for the max potential program. Knowing that over 80 students across the district apply for positions in the course and only 20 get in, I was extremely surprised when I found out my application had been successful. The max potential program had to be formatted a little bit different to normal this year due to covid restrictions, but I can still say I was taught so many new skills, helped to instil so much confidence in me and played a big role in my development as a leader.

I was partnered with an incredible mentor who guided me through a list of goals that I set out for myself that aligned with my personal values and visions, and was so supportive of all of my ideas, ambitions and thoughts. She taught me new ways to think and overcome challenges that I faced not only throughout the program, but tools that I would be able to use in any future situation. The program also helped me meet so many young like minded people who I could bounce ideas off and learn so much from.

I would encourage all year 10 students to apply for the max potential program for 2021, whether you are a current SRC, want to learn new and innovative ways to help out our community, or just have a passion for leading and inspiring new positive change, max potential is the program for you.

I can say from experience that the program helped me grow as not only a leader, but more importantly as a person, because we all need to have self confidence and independent leadership qualities, before we can lead others.

If you have any other questions about max potential and more details about what it involves, feel free to come and chat with me at any time, I would be more than happy to help inspire some of our future Marian leaders to take up a life changing experience.
Applications for the 2021 program are now open for Year 10 students. For more info please see the website below: https://www.maxpotential.com.au/about
Any Year 10 student wishing to apply should speak to Ms Vidler for assistance with the application.